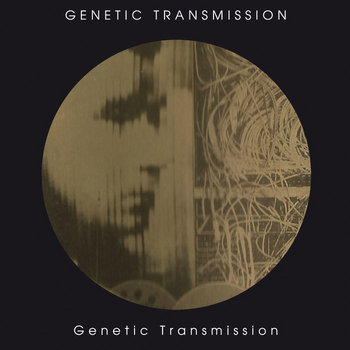 Artist:
Genetic Transmission
(@)
Title:
s/t
Format:
CD
Label:
Zoharum
(@)
Distributor:
Alchembria
Rated:
This release marks the beginning of a series of reissue of the works by Genetic Transmission after the release of "Last" which closed the adventure of this polish band. The first one in this series is the debut tape released in 1997 and constructed using only analog sources and instruments at the down of the digital age. Since then Tomasz Twardawa developed his career with a bunch of releases that perhaps deserved a closer attention.
As all the track are untitled this album sounds as almost a single track in 9 parts. The first one starts with a menacing atmosphere which seems created by tape loops while the second one deals with noises and a pulsating background. The third one is centered upon a mechanical beat and the fourth is even more obsessive. The fifth track returns to a more noisy environment based on distorted sounds and filtered vocals while the sixth one is closer to certain dub manipulations and the seventh is a tireless juxtaposition of sounds. The eight track revolves around a rhythmic cage which surrounds the synth and the ninth one closes this release with a barrage of sounds.
The impressive aspect of this release is that it sounds fresher and newer than a great part of releases under the term industrial so it's a sort of melancholic postcard of an era where artist were more used to confront themselves with an audience rather than wheedle it with a codified language. Almost essential.